Things to do
Historic Buildings
Finchcocks
Finchcocks Musical Museum
Nestling in its beautiful setting in the Goudhurst countryside, Finchcocks and its fabulous garden, is only about three minutes' drive from Bedgebury Camping.
The handsome Georgian manor is home to more than 100 historical keyboard musical instruments, including 70 pianos. Indeed, visitors can be entertained by demonstration and recitals from professional musicians, sometimes accompanied by guest artists. Special permission can be sought at the entrance gate by those wishing to play some of the instruments.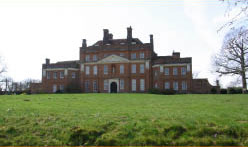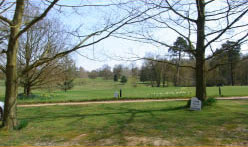 Finchcocks is open to the public from Easter until the end of the summer (check Finchcocks website for details) and has a calendar of musical events running through its open season. Picnics can be taken in the gardens and an on-site restaurant provides tea, coffee and cakes.
If you would like to be based close to Finchcocks Musical Museum, why not stay at Bedgebury Camping – about one mile away. Bedgebury Camping is based on the outskirts of Goudhurst, a picturesque village in the Weald of Kent, an Area of Outstanding Natural Beauty.