Campsite
Party Members
Organising a camping weekend to Bedgebury Camping in Kent
If you are organising a camping weekend, it is reassuring to know that the Bedgebury Camping booking system is straighforward. Have you been nominated as the lead booker or was it something you volunteered for? Whether you are part of a school group camping trip, dads and kids camping weekend or a small family camping party, assuming responsibility for organising other people can be fun but can also be more than a little stressful at times.
For Lead Bookers, we would like to help clarify the process of booking at Bedgebury Camping and hopefully make organising your camping trip a bit more straight forward.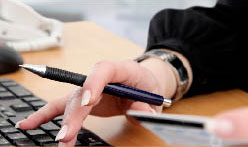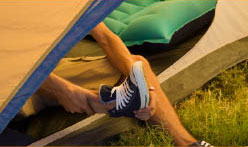 Making a booking at Bedgebury Camping
How to get started: We only take bookings using our online system via 'Book Now' on our website. Unfortunately we do not take bookings or payments over the telephone or via email. We cannot make reservations.
Making an enquiry: Once you have clicked 'Book Now' it is possible to make a dummy booking for quotation/availability purposes only. This does not constitute any form of contract between you and Bedgebury Camping. This information will be held for 7 days on our system and then deleted if no payment is made against it.
Paying a deposit: If you wish to secure the details in a saved enquiry, you will need to make a non-refundable deposit payment of 30% of the total cost within 7 days.
Making a confirmed booking: At least 14 days before arrival, full payment will be required on the entire booking. If you are trying to book within 14 days of arrival (or increase the value of your booking in some way during this time), you will be asked to settle 100% of the booking cost there and then.
Making amendments: It is possible to make amendments to bookings prior to arrival. All are subject to our terms and conditions.
Hiring goods / activities for children: We are a campsite which allows campfires. We provide fire pits free of charge, but grills and cooking equipment will need to be brought with you or hired from us. We also hire out hay bales, rotisseries, sturdy cooking sets and some games equipment. On-site bushcraft and story-telling activities at Bedgebury Camping for the children can also be booked online. All hire goods and activities are subject to availability at the time of booking and will come up as options if available as you proceed through the booking system.
Communicating with you: We will send all emails to the email address you provide at the time of registration. If you have not received these or do not receive these, it is worth checking your spam mail.
Communicating with others in your group: We would be grateful if lead bookers could forward all relevant information sent from Bedgebury Camping to those in their group. This is especially important in the case of health and safety advice and campsite rules.
Communicating with us: Due to the nature of our business, for a more prompt response it is strongly recommended that you email customerservice@bedgeburycamping.co.uk if you have any queries.
Our terms and conditions are available at: https://www.bedgeburycamping.co.uk/booking/terms-and-conditions
A few useful details
Arrival at Bedgebury Camping
You can arrive at Bedgebury Camping from 11am.
On arrival please park in the area indicated by the signage and report to our Check-In area. Please don't stop on the road into the campsite.
Groups will be directed to the relevant camping field allocated by Bedgebury Camping. All large groups and groups 'linked' at the booking stage will be kept together.
Arrive in plenty of time to set up your tent. By late August it can be dark by 8pm.
If you need power e.g. to inflate mattresses ensure you have access to this. At Bedgebury Camping, the team at Reception can provide electricity to help with this matter. Please note that the Reception hut will close at around 7pm.
Food at Bedgebury Camping
Cooking over barbecues and campfires are permitted at Bedgebury Camping.
Supermarket deliveries directly on to the campsite can be made.
We have communal fridges/freezers available – which are free to use.
Local village shops can help supplement any forgotten / essential items. Goudhurst has two convenience stores as well as a bakery.
The Bedgebury Camping shop stocks a few essentials including bread, morning pastries, milk, bacon, ketchup and butter as well as ice and ice cream, sweets and chocolate and items for the campfire.
On most Saturday nights there will be catering vans with fast food for sale at Bedgebury Camping e.g. fish and chips, pizza serving from 5pm. Unfortunately, no pre-ordering is available. Our plans for specific days will appear during the online booking process.
Departure from Bedgebury Camping
We ask that all departures are made by 12 noon.
Before leaving please ensure you have returned all hire goods (clean & in good working order) to Reception and that your pitch is clear.
In the interests of safety, please extinguish any campfires and please do not empty ash on to the ground or destroy hay bales.