Things to do
Local Facilities
Overview
Local facilities
Despite being tucked away in the Kent countryside, don't be fooled into thinking that a trip to Goudhurst means struggling to find the essential ingredients that you need on a day to day basis.
A short drive from the campsite (either in the village of Goudhurst or in Cranbrook – the nearest small town) are the following services:
* Shops (including pharmacy, butchers, bakers, clothes, supermarket, farm and pet), petrol stations, Post Office, doctor's surgery, hairdressers, restaurants, cafés, coffee shops and public houses.
Cash & Banking
If you are short of cash, the nearest cash facility is the Post Office counter based in the Newspaper shop in Goudhurst, please be aware that there is a small charge for this service.
Cash points are available in:
Ashwal Garage, Wilsley Pound, Cranbrook, Kent, TN17 2HR – 10 minutes by Car
At the BP service station station on the A21 Hastings Road, Tonbridge, Kent TN12 7HE – 12 minutes by Car
Cranbrook (NatWest, Lloyds, Barclays and the Co-Op : TN17 3DQ) taking approximately 15 minutes to get there
Hawkhurst at Budgens Supermarket : TN18 4JB, RBS at Tesco and Barclays in the High Street taking 15 minutes
Camping Shop
For all your camping emergencies – tents, air beds, gas or specific equipment
John's Cross Motorvan & Camping Centre, Battle Road (A21), Robertsbridge, East Sussex, TN32 5JJ
Open 7 days a week Monday to Saturday 9.00 – 5.30 and Sunday 11.00 – 4.00
Tel: 01580 881288
Approximately 18 minutes by car to get there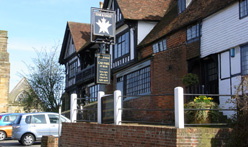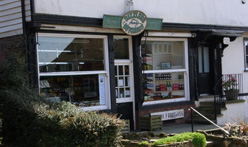 For Camping Gas – >5kg in Size
Calor Gas Ltd, The Old station, Hawkhurst Road, Cranbrook, Kent, TN17 2SR
Open: Monday – Friday 8.30am – 5pm Ι Saturday 9am – 12pm Ι Sunday Closed
Approximately 12 minutes by car
Tel: 01580 713935
Stanleys of Marden, Albion Garage, Albion Rd, Marden, Tonbridge TN12 9EA
Open: Monday – Friday 7am – 8pm Ι Saturday 8am – 7pm Ι Sunday & Bank Hols 9am – 5pm
Approximately 12 minutes by car
Tel: 01622 831278
Medical Help
A&E Department, Tunbridge Wells Hospital, Tunbridge Road, Pembury, T-Wells, Kent, TN2 4QU
Approximately 18 minutes by car
Tel: 0845 155 1000
Goudhurst Surgery, Old Parsonage Surgery, Back Lane, Goudhurst, Kent, TN17 1AN
Tel: 01580 211241
NHS Direct: 0845 4647
Laundry Services
Laundercare, 95 Commercial Road, Paddock Wood, TN12 6DS
Open: Monday – Friday 9am – 7.30pm Ι Saturday 9am – 4.30pm Ι Sunday Closed
Approximately 20 minutes by car
Tel: 01892 833529
Taxi Services
MTC – 01622 890003
Please ask someone from the Bedgebury Camping team for more specific details and directions.