Planning your stay
Bushcraft
Bushcraft Overview
Bushcraft at Bedgebury Camping
Bedgebury Camping offers adults, children's and families bushcraft courses during our open periods. Bespoke courses for adult groups or children's parties can be arranged on request.
Bushcraft courses will help you understand more about the natural resources that are all around you, from plants that you can and can't eat, to those that have medicinal properties. By learning bushcraft skills you will start to appreciate the rural environment in a completely different way.
Timetable
Every Saturday and Sunday morning during the Bedgebury Camping season the following bushcraft courses are run. Each course costs £7 per child and £12 with an accompanying adult. The timings of the specific courses and booking can be added as part of your booking process (Press Book Now) or to your existing booking, please go to 'amend' your booking.
Children's Course Programme
Knife Skills for Children
Foraging and Nature Awareness
Medieval Catapult Building
Basic Bushcraft Knots
Fire Lighting & Safety
Escape and Evasion
Campfire Bread Making
Shelter Making
In addition on specific weekends we are also offering the following courses.
Specific Weekends Programme
Primitive Weapons
Kids Archery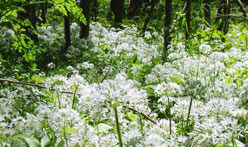 Bushcraft skills
Bedgebury Bushcraft has teamed up with local bushcraft experts to offer adults and children an introduction to bushcraft. Covering basic skills from foraging, shelter building, fire lighting, campfire cooking and knife skills.
Bushcraft Courses
All childrens classes are between 1 and 1.5 hours in length and suitable for children of 7 -15 years old. Complete all the children's courses to become a Junior Bushcrafter. Courses take place each Saturday and Sunday morning, with additional sessions on request. Adult courses are generally designed for anybody over 15 and are around 2 hours per course.
If you'd like a bespoke course for your group please let us know and we will see what we can do.
Booking
Bushcraft courses can be booked as part of your camping trip, please go to your reservation and add in the bushcraft experience required. If you'd like further information on the bushcraft courses please send an e-mail to jim.henley@bedgeburycamping.co.uk