Planning your stay
Bushcraft
Junior Bushcraft
Junior Bushcrafter Courses for Children
For ages 7 – 12
All bushcraft courses are between 1 and 1.5 hours in length and occur every Saturday and Sunday during the open days of the campsite. Each cost £7 per child per course or £12 with an accompanying adult. All equipment will be provided.
The courses taking place thie year are listed below.
Fire Craft
Learn how to correctly light and sustain a fire in all weather conditions using natural and manmade tinder. Understanding the uses of different fire lays and how to correctly select your wood.
Campfire Cooking
Learn a range of wild campfire cooking techniques and delicious recipes that can be enjoyed in class and back at your own camp. If you are brave enough, we will collect and try some wild foraged food.
Camp Craft
Learn how to make a mini bow and arrow and compete for a prize at the end of the class.
Bushcraft Explorer
Come on an adventure of discovery to find the creatures that live all around us. Understand their habitats and learn how to identify their signs and tracks.
Woodland Jewellery
Create some beautiful and unique woodland jewellery by learning how to make beads, make and use natural dyes and make cordage.
Woodland Warriors
Play a range of fun games in the wood including being wood ninjas and treasure hunters. Learn how to use your senses to stalk, trail and track your opponents.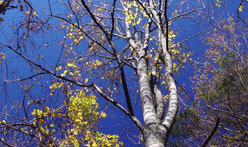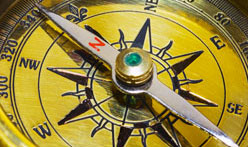 Other Courses for Children
Depending on the availability of particular instructors we can also offer the following courses for Children:
Primitive Weapons
Learn how our ancestors used weapons to catch their evening meal. This course considers the differing types of bush weapon including throwing sticks, atl atl, boules and boomerangs. All equipment provided.
Kids Archery
Are you up for the Robin Hood challenge? Learn how to fire a bow and arrow, and see if you are a modern day Robin Hood.
Create your own unique Paracord Bracelet
Come and make your own unique paracord bracelet in a choice of colours. Colours and styles available to suit all ages and skill levels.
Paracord has become one of the must have things within the bushcraft and survival world because of it's diverse range of applications. It has a breaking strain of over half a ton so can be used for load carrying, shelter making; inner strands can be removed for fishing line or snares or sewing repairs, cordage for fire by friction, the list of possibilities is endless! What better way to keep it about your person than in the form of a unique bracelet made by you.
Booking
If you'd like to have an hour or so to yourself to set up camp or simply relax, book a junior bushcraft course and let your kids experience the wonders of bushcraft. This can be booked as part of booking a camping trip or if you are not camping with us, please pick the activities only booking section. For further information on the courses please e-mail Leigh.Sansom@bedgeburycamping.co.uk