Planning your stay
Bushcraft
Junior Bushcraft
Junior Bushcrafter Courses for Children
For ages 6 – 12
All bushcraft courses are between 1 and 1.5 hours in length and occur every Saturday and Sunday during the open days of the campsite. Each cost £7 per child per course or £12 with an accompanying adult. All equipment will be provided.
To qualify as a Junior Bushcrafter your child will need to have completed all courses listed below.
Foraging and Tracking
A simplified introduction to recognising and identifying flora and fauna and how they can be used. This will include an exploration of the surrounding countryside and the creatures that share the Kent countryside. This will conclude with a Junior Bushcrafter identification test.
Campfire Bread Making
This starter session will show the Junior Bushcrafter how to make simple bush bread over the campfire. We give you the recipes and the basic methods that are achievable with the minimum of equipment.
Knife Skills
All of the basic "safe knife" skills are taught, as well as a look at the types of knives available and their suitability for use by children. Parents will need to attend this course.
Shelter Building
Building an effective shelter against the elements is essential for survival.
This course will provide the Junior Bushcrafter with the skills of making simple structures that will keep the elements at bay.
Fire Lighting and Safety
Discover the secrets of fire lighting and its potential dangers.
Junior Bushcrafters will go through the dangers of fires before a demonstration of fire lighting techniques, from the very modern to the very primitive. They will then have the opportunity of lighting a fire and then putting it out safely.
Basic Bushcraft Knots
Come and learn some simple knots that will assist you on the journey to carry less through knowing more. We will teach you various simple knots that will help you pitch your tarp or tent with both ease and speed, that will also make breaking camp a simpler process. There will be a practical test at the end of this session so you can demonstrate your new skills.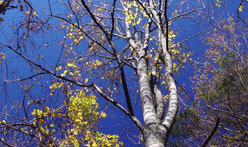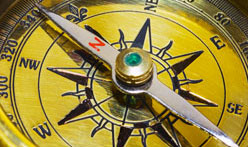 Other Courses for Children
Depending on the availability of particular instructors we can also offer the following courses for Children:
Escape and Evasion
Imagine being caught in enemy territory, how would you avoid capture, what are the secrets to hiding out and avoid being seen? This course is designed to guide you through the theory, then undertake an exercise in Evasion and avoid being caught.
Medieval Catapult Building
Learn to build a simple trebuchet (medieval catapult) and undertake your siege, all materials provided
Primitive Weapons
Learn how our ancestors used weapons to catch their evening meal. This course considers the differing types of bush weapon including throwing sticks, atl atl, boules and boomerangs. All equipment provided.
Kids Archery
Are you up for the Robin Hood challenge? Learn how to fire a bow and arrow, and see if you are a modern day Robin Hood.
Create your own unique Paracord Bracelet
Come and make your own unique paracord bracelet in a choice of colours. Colours and styles available to suit all ages and skill levels.
Paracord has become one of the must have things within the bushcraft and survival world because of it's diverse range of applications. It has a breaking strain of over half a ton so can be used for load carrying, shelter making; inner strands can be removed for fishing line or snares or sewing repairs, cordage for fire by friction, the list of possibilities is endless! What better way to keep it about your person than in the form of a unique bracelet made by you.
Booking
If you'd like to have an hour or so to yourself to set up camp or simply relax, book a junior bushcraft course and let your kids experience the wonders of bushcraft. Either book through the main booking system or send an e-mail to jim.henley@bedgeburycamping.co.uk