Planning your stay
Events
Bedgebury Camping Events
Talented local musicians and bushcraft professionals will be joining us throughout our open period. Visit our Bushcraft and Music pages to find out more.
On site is a large teepee tent which is free for campsite users to use every evening or when the weather is not so good.
In 2019 events will take place on 27 July, 3 August, 10 August, 17 August and 24 August. There is no guarantee that we will be able to put on music each year, which is subject to licence approval but we will endeavour where we can.
This entertainment is provided to all campers for free, however where you have enjoyed the artist please feel free to show your appreciation.
Food and drink is available to purchase during the camping events. Over the last couple of years the Fish & Chips and Waffles have gone down really well. If you would like further details or to put in a large order please let us know.
For up to date information on dates and type of event please go to the Bedgebury Camping Facebook page.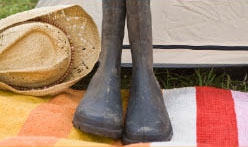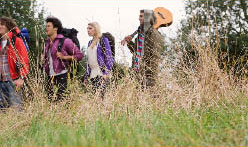 Camping Musicians
Over the last couple of years we've been fortunate enough to have a number of local artists come and perform for free at the campsite.
We'd espcially like to thank the following individuals and groups for providing some truely magical evenings.
Jezz and Clare, Lucy Baxter, Chris Marsh, Sarah Flotel, Yoshi and Harvey, Charles Pring, Tom Parrish's band, the Howlin' blue moons, Goo Goos and Shimmer & Strings.