Campsite
Facilities
Campsite with evening acoustic music events
Bedgebury Camping is a campsite that hosts acoustic music events during the summer. It selects a number of local artists to perform for free in the tee pee during some dates in July and August. These are normally acoustic performances with a mixture of their own music and some well known covers. You can come and go as you wish, providing an experience that the whole family can enjoy together.
It is not always possible to provide live music every weekend. If this is important to your stay please contact Bedgebury Camping prior to booking.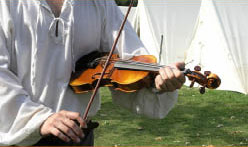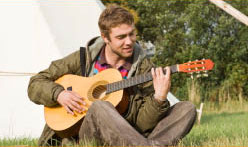 Camping Music
At Bedgebury Camping in Kent we would like everyone to enjoy themselves and relax, however not everyone has the same taste in music, and we therefore ask that you show consideration to those around you when listening to music.
We specifically request that campsite users do not play amplified music at any time during their stay (this includes car stereos and mobile devices), and that any acoustic music is stopped by 10.30pm. Those who do not comply with this request, will be asked to leave the campsite.