Campsite
Facilities
Bedgebury Community Tee Pee
On site are a couple of kata tents, these are large event tee pees that are able to provide cover for a large number of people during inclement weather. Anyone from groups, families and couples can take shelter under the canvas. Wooden stools are provided and a warming campfire can be lit in the fire pit provided.
Camping events
August weekends are special at Bedgebury Camping; the events team normally look to put on free live music at the tee pees and we also set up a bar selling wine, beer and soft drinks. Catering vans have food for sale. 
On most of the other weekends a Fish & Chip catering vehicle or similar is usually on site, however it is not always possible to provide this service. If this is important to your stay please contact Bedgebury Camping prior to booking. 
During the weekdays the community area is open to all. Bring some cards, food and drink, settle down for a family game or come along and see who is around.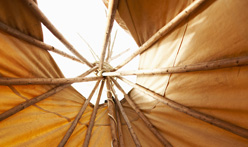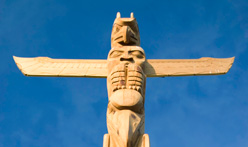 Camping activities under canvas
Occasionally local businesses come to the Tee Pees to promote their services, this could include such things as cooking, painting, wood work and many others.
For further details please go the Camping Events page.